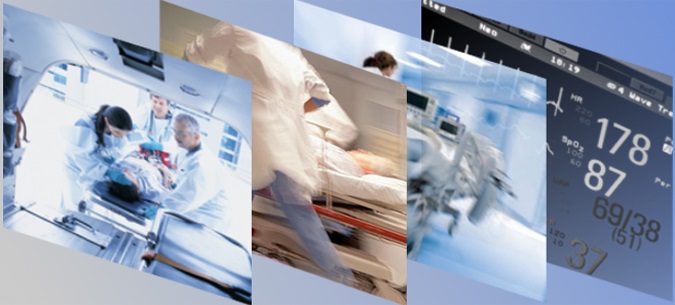 Emergency Medicine Department exists since 2009. Initially it was established as an Emergency Medicine Institute. Students of Faculty of Medical Sciences by participating in classes at the Emergency Medicine Clinical Department have the opportunity to familiarize themselves with the subject of proceedings in life-threatening conditions.
The seat of the Chair and Clinical Department is the Provincial Hospital in Olsztyn. Despite the relatively short period of activity Department conduct a comprehensive didactic activities. Team of lecturers and assistants provide many years of experience and above all the knowledge to students of all courses of the Faculty of Medical Sciences and other faculties of the University of Varmia and Mazuria.
Thanks to interesting way of passing the knowledge and student's interest in self-education as a part of Department works Students Emergency Medicine Group. Members of this club are Polish and English Division students who can pride themselves with many interesting projects promoting First Aid between all deferent communities of our city. With help of "Gazeta Olsztyńska" arised cycle of articles as a part of campaign "Minutes that save life". Students take active part in international conferences and competition where they win main prizes.
Department leads specialist course for interns in Varmia and Masuria Voivodeship in topic of emergency medicine.
Over process of educational and scientific developement of Department and it's workers watch Head of Emergency Medicine Department Rakesh Jalali, MD, PhD.